This show is produced by 7 Figures Funding and offers practical strategies, inspiration, and resources for building a successful business and creating a fulfilling life for you and your family. Each episode features discussion of all these topics and current events where we also share insights and experiences from our own journeys as business owners and parents, as well as some expert guests discussing personal development and entrepreneurship. Whether you're just starting out in business or looking to take your company to the next level, this podcast has something for you. Join us as we explore what it takes to create an epic life for ourselves and those we love.
Episodes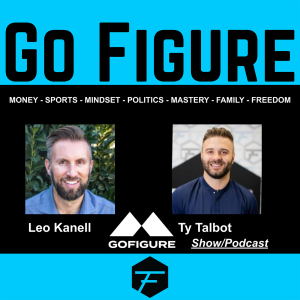 Thursday Jan 26, 2023
Thursday Jan 26, 2023
In this episode of the podcast, we discuss the biggest money challenges facing families in 2023. We explore the idea that when it comes to marriage and money, opposites often attract, and how this can lead to financial conflicts in relationships. In the sports segment, we discuss the results of the NFL Playoff Divisional Round, where the 49ers, Bengals, Eagles, and Chiefs have all clinched a spot in the conference championship. In the mindset segment, we talk about a new survey that shows many Americans lack critical thinking skills and don't listen to alternative perspectives. Finally, we delve into the importance of delayed gratification and how mastering this skill can lead to greater financial freedom. We also discuss the idea that America's workers need freedom, not more government intervention, when it comes to their financial well-being.