This show is produced by 7 Figures Funding and offers practical strategies, inspiration, and resources for building a successful business and creating a fulfilling life for you and your family. Each episode features discussion of all these topics and current events where we also share insights and experiences from our own journeys as business owners and parents, as well as some expert guests discussing personal development and entrepreneurship. Whether you're just starting out in business or looking to take your company to the next level, this podcast has something for you. Join us as we explore what it takes to create an epic life for ourselves and those we love.
Episodes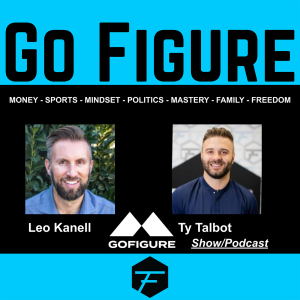 Thursday Feb 02, 2023
Thursday Feb 02, 2023
In this episode, we dive into the topic of money and explore the controversial statement made by Mark Cuban that only "morons start a business on a loan." We'll examine the pros and cons of this statement and ask whether he's right or wrong.
Next, we turn our attention to the concept of freedom and its impact on economies. We'll discuss which states have experienced better economies due to increased freedom and analyze the data to see if there's a correlation.
Sports fans, don't worry, we've got you covered too! We'll recap the key takeaways from Championship Sunday's games between the 49ers vs Eagles and the Chiefs vs Bengals.
Lastly, we'll delve into the issue of rising grocery prices and the impact of inflation. Despite the overall easing of inflation, many families are still feeling the pinch at the grocery store. We'll discuss what's driving these prices up and what can be done to ease the burden on households.