This show is produced by 7 Figures Funding and offers practical strategies, inspiration, and resources for building a successful business and creating a fulfilling life for you and your family. Each episode features discussion of all these topics and current events where we also share insights and experiences from our own journeys as business owners and parents, as well as some expert guests discussing personal development and entrepreneurship. Whether you're just starting out in business or looking to take your company to the next level, this podcast has something for you. Join us as we explore what it takes to create an epic life for ourselves and those we love.
Episodes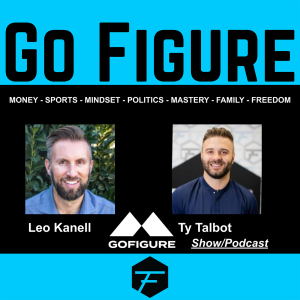 Wednesday Feb 08, 2023
Wednesday Feb 08, 2023
In today's episode, the hosts delve into several important topics related to money, mindset, freedom, family, and sports. First, they provide a comprehensive guide to creating pitch decks like Elon Musk, sharing five key steps to help listeners make successful presentations. They then discuss the importance of having the right mindset when it comes to wealth creation and emphasize that hard work alone won't make you rich. The episode also covers the top 10 freest places to start a business, making it an invaluable resource for entrepreneurs. The hosts then turn their attention to family, discussing what parents need to teach their children about money, credit, and finance. Finally, the Pro Bowl event is the focus of the sports segment, as the hosts discuss its good, bad, and ugly aspects, providing an insightful analysis of the event.